A Few Words About Us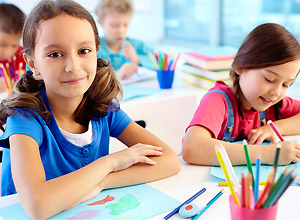 B & W Kids Academy, Inc. is an educational program offering a progressive daycare, before and after school support designed to provide high-quality enrichment and family resource programming for children between 6 weeks to 12 years of age. Our programs are designed to enable each child to reach his or her maximum potential through interactive learning models promoting academic readiness, social skills and character development for individual success. Our commitment to the total family includes parent and adult literacy programs as well as early education components that engage the different learning styles of toddlers and young children leading to success in life.  
B & W's Vision
The name of the facility honors my family members who resided in Ewing Township since the 1960's.  The child care center's goal is to provide the best quality education and care for you and your family.  As a life-time Ewing resident, educated in the Ewing Township Public Schools, my dream is to develop a dynamic child care center in the community.  With the support of my husband, Eric V. Lattimer, Sr., we are establishing this child care center to support the needs of growing families of the surrounding communities.
Our Staff
The Director Wanda D. Lattimer and her husband Eric V. Lattimer, Sr. are residents of Ewing Township.  Mrs. Lattimer is…

Eric V. Lattimer, Sr., has been a resident of Ewing, NJ for over 24 years and has been married to…